Category: reliability
Item: SSMS missing updates
Microsoft has made SQL Server Management Studio (SSMS) a product on its own and is providing updates directly for the product.
It is a good practice to keep your SQL Server Management Studio (SSMS) healthy by updating when needed. Updates are essential, especially from a security point of view.
Checking for updates (manually)
Open SSMS, click on tools.
Select the check for updates.
A new window will pop up, displaying the current version of SQL Server Management Studio components and the latest version available. Here, you can also enable or disable the automatic check.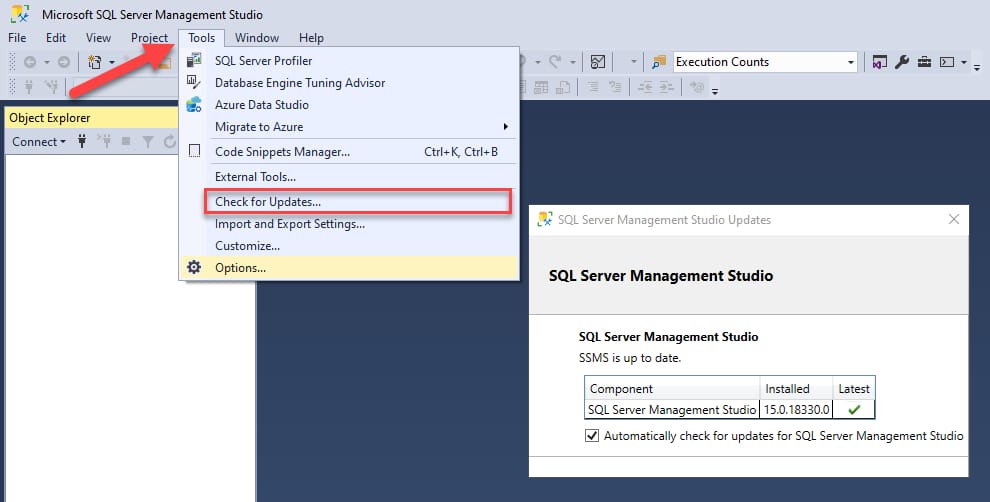 More info:
You can visit the SSMS web page to see if there are new releases and this to review the release notes.